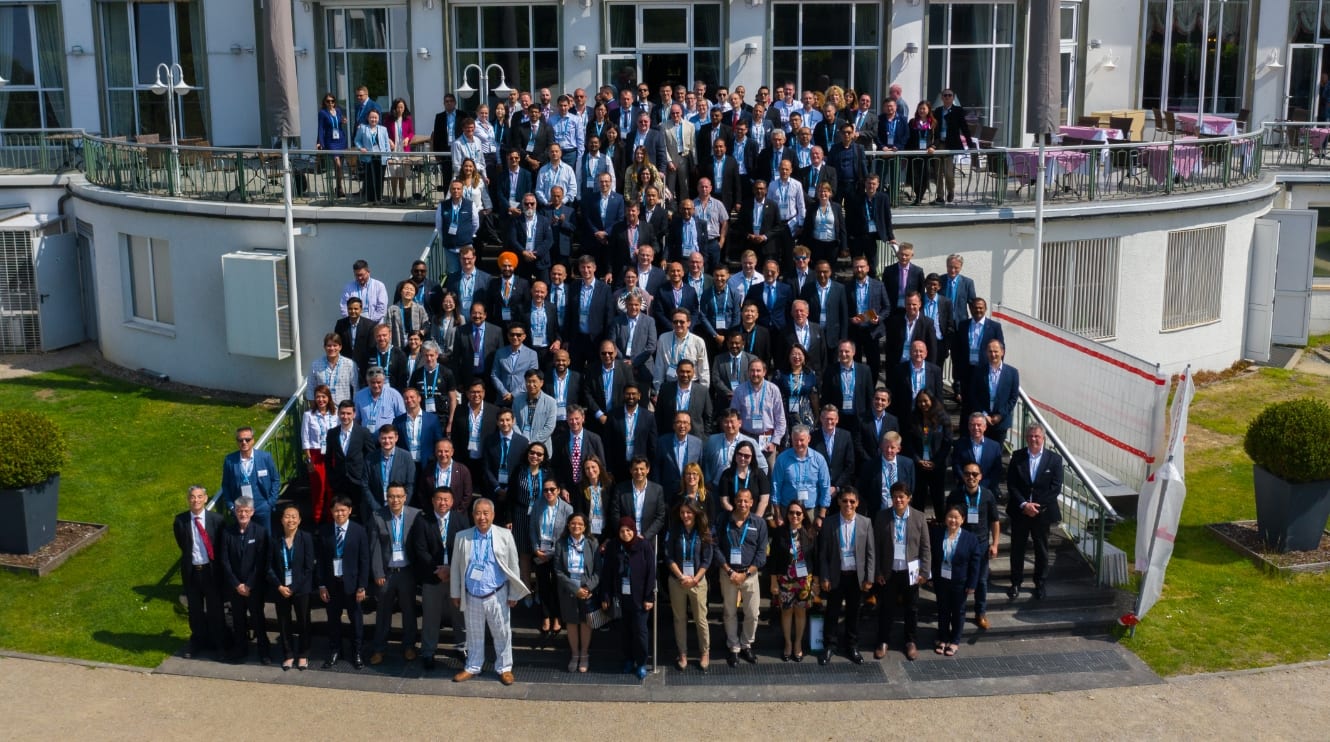 Global Project Logistics Network (GPLN) will conduct its 17th Annual General Meeting from May 31 to June 2, 2020 at the Hyatt Regency Hotel in Casablanca, Morocco.
Right ahead of our GPLN meeting you will have an excellent opportunity to explore Marrakesh on May 31, 2020 and combine all events with Breakbulk Europe which will take place next year from May 26-28, 2020 again in Bremen.
GPLN brings together project cargo experts and independent project logistics specialist companies from around the world, all of whom have an expert focus on project logistics. This global meeting will allow GPLN members the face-to-face contact with GPLN partners to efficiently build professional relationships in the most lasting and cost-effective manner.
GPLN delegates are afforded the opportunity to meet a multitude of partner companies to discuss past, current and future business, exchange sales leads, and develop a range of business possibilities within the GPLN Network.
See press release from 16th GPLN Annual General Meeting in Bremen in 2019: click here
Time (hrs.)
Details
Venue + Floor
Dress Code / Remarks
18:30 to 19:30
Delegate
Registration
Lobby Area Hyatt
Regency Hotel
Smart Casual
19:30 to 21:30
Cocktail
Reception
Pool Area Hyatt
Regency Hotel
Sponsored by SARR Freights, India
Time (hrs.)
Details
Venue + Floor
Dress Code / Remarks
09:00 to 10:00
Presentations
Forum 1-2
Business Casual
10:00 to 10:30
Coffee Break
Foyer Forum
Sponsored by Protranser, China
10:30 to 12.20
Presentations &
Group Photo
Forum 1-2
12:20 to 13.20
Lunch
Restaurants
Sponsorship opportunities
(luzius@gpln.net)
13:20 to 15:00
One-on-One
Meetings
Forum 1-3
15:00 to 15:20
Coffee Break
Foyer Forum
Sponsored by Protranser, China
15:20 to 18:00
One-on-One
Meetings
Forum 1-3
19:30 to 21:30
Gala Dinner
Le Petit Rocher
Restaurant
Sponsored by HAMAG, Morocco
Time (hrs.)
Details
Venue + Floor
Dress Code / Remarks
09:00 to 10:00
One-on-One
Meetings
Forum 1-3
Business Casual
10:00 to 10:20
Coffee Break
Foyer Forum
Sponsored by Höegh Autoliners, Norway
10:20 to 12:20
One-on-One
Meetings
Forum 1-3
12:20 to 13:20
Lunch
Restaurants
Sponsorship opportunities
(luzius@gpln.net)
13:20 to 15:00
One-on-One Meetings
Forum 1-3
15:00 to 15:20
Coffee Break
Foyer Forum
Sponsored by Höegh Autoliners, Norway
15:20 to 17:20
One-on-One
Meetings
Forum 1-3
Above agenda is tentative and subject to be adjusted without prior notice. The time and location for our group photo session on June 1 will be announced during our meeting.
Conference Cost
Conference Fees GPLN AGM 2020 May 31-June 2, 2020
Details
Prices per person in USD
Participation fee for first delegate
990.00
Participation fee for second delegate
910.00
Participation fee for third and additional delegates
790.00
Fee for accompanying person (not applicable for
delegates from the same company!)
190.00
Early Bird booking discount (only valid for full
delegate fees and subject to full payments
within January 15, 2020)
100.00
Inclusive
Cocktail Reception on May 31 (accompanying persons are eligible to join this event)
Gala Dinner on June 1 (accompanying persons are eligible to join this event)
Conference facilities June 1 & 2 (for delegates, sponsors and media only / no access to these facilities for accompanying persons)
Coffee Breaks on June 1 & 2 (for delegates, sponsors and media only / no access to these facilities for accompanying persons)
Luncheons on June 1 & 2 (for delegates, sponsors and mediaonly / no access to these facilities for accompanying persons)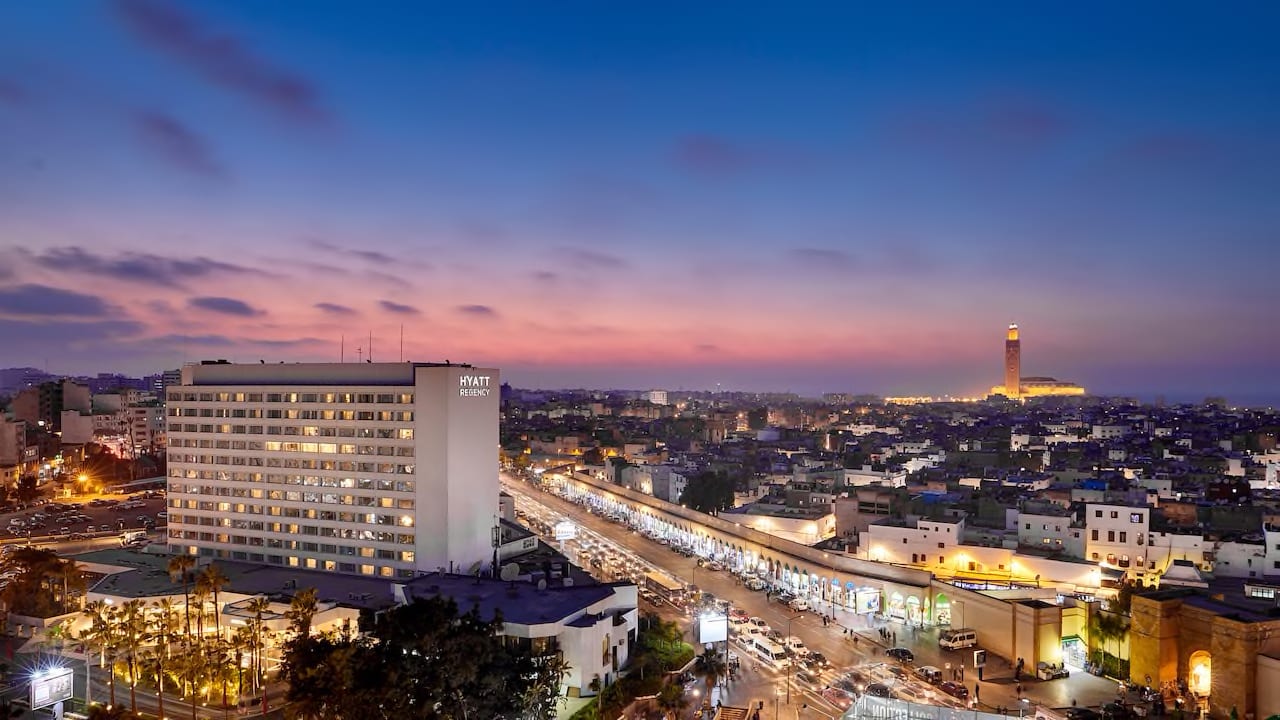 Located in the heart of Casablanca, Hyatt Regency Casablanca offers a luxury stay and is located just a three minutes' walk from Casablanca's old Medina and markets. The hotel features an outdoor swimming pool, 5 restaurants and a spa and wellness center with sauna, Hammam, as well as a 24/7 fitness center and squash courts.Provided with free Wi-Fi, the air-conditioned rooms and suites at Hyatt Regency are overlooking the Medina or Hassan II Mosque. They are equipped with a private bathroom, free toiletries, a safe, telephone, LCD TV, and mini-bar.
Hyatt Regency is a ten minutes' drive from Ain Diab Beach and a seven minutes' drive from Hassan II Mosque. Casablanca Mohammed V International Airport is a forty minutes' drive away.
Guest Rooms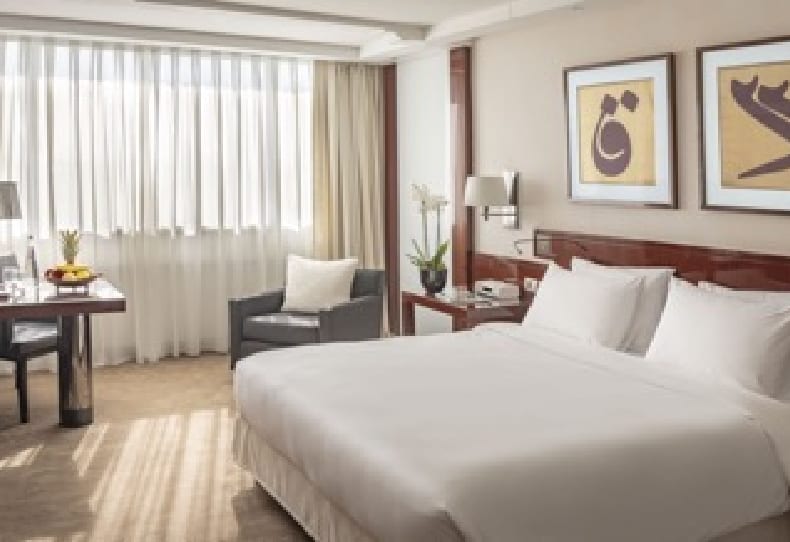 Each 37-square-meter room offers a desk, minibar, safe, cable-TV and other amenities, as well complimentary Wi-Fi and free access to fitness center, Hammam, Sauna and Squash. Hyatt's Regency Club, on the hotel's 8th floor, offers personalized service in a private environment.
Room Rates and Conditions of Hyatt Regency Casablanca (MAD)
Room Rates (Valid from May 29-June 4, 2020)
Room Category: Deluxe Room (run of the house, 1-6 fl.)
per room/night in MAD
Single Room with breakfast for 1 Person
2150
Double Room with breakfast for 2 Persons
2400
Room Rates (Valid from May 29-June 4, 2020)
Room Category: Regency Club Room (7-9 fl.)
per room/night in MAD
Single Room with breakfast for 1 Person
2650
Double Room with breakfast for 2 Persons
2900
Inclusive: Above rates are per night and room including breakfast, free WIFI, VAT and service charge. They are subject to be adjusted without prior notice if the Government is adjusting the VAT.
City tax: The compulsory city tax of MAD 49.5 per person / per night is not included in above rates and will be charged directly to the guest room.
Booking & Payment Policy
Please fill-in the online booking form for hotel reservation of the Hyatt Regency Hotel and submit it directly to them. Please note: to change the dates for your stay please go to EDIT on the hotel screen.
Payment has also to be arranged directly with the hotel and booking and cancellation conditions of the hotel apply.
Despite having secured a respectable amount of rooms at special group rates on behalf of our delegates,rooms are confirmed by the hotel on a first-come, first-served basis and we therefore highly recommend you to book your rooms now as space is limited. If you leave your booking late you may have to pay more or stay in another hotel.
Early Check in or Late Check out
The rooms will be available from 3pm on the day of arrival and have to be vacated by 12:00 noon on the day of departure. Guests arriving before 3pm will be accommodated as soon as rooms become available. To guarantee a room for an earlier arrival prior to 3pm, the night prior to the reserved date will be charged according to the special room rates. Late check-out until 6pm is on request and will be usually charged at 50% of the room rates. After 6pm the full room charge will be applied (one additional night), but this is subject to availability of the rooms.
Optional Full Day Trip to Marrakesh
Sunday May 31, 2020
07:00 to 18:00
From / To Hyatt Regency
Hotel, including transportation in
AC vehicles, lunch, entrance
fees and local English-speaking
guide in Marrakesh
Details (subject to be adjusted)
Drive to Marrakesh for a full day private discovery of the main sites of the city, as follows:Lifestyle Concept: To discover Marrakesh, avoiding the tourist's paths but going to the real.
life and associating simple popular life with extreme refinement of lifestyle. Transfer to the heart of the old city, the Medina, with English speaking guide. First Stop in the Medina with an intimate and exclusive exploration of the Medina, looking at the social quarters of the city, the handcrafting workshops areas but also in the more social areas where people live, cook their bread in the local bakeries, go for public Hammam and send their kids to the local koranic school.
Second stop behind the doors…During this exploration, guests will live a very special moment and the opportunity to enter a typical house of the Medina, and meet a family. They will understand how the locals live, and enjoy a glass of mint tea with Moroccan bread. Afterwards it's time to venture off in to the square, stopping at four food stalls, all personally tested and recommended by the team. At the end of the tour, stop at Jamaa El Fna Square, in the heart of the city in the middle of the souks looking at the Koutoubia and surrounded by street entertainers. Lunch at the café Maure of Majorelle gardens and discovery of the main gardens of Marrakesh, such as Agdal Gardens with its olive groves, orchards and pools, the Menara and its royal pavilion and Majorelle Gardens.Afterwards drive back to Casablanca
Prices are per person in USD
for a minimum of 30
participants
Cancellation Charges (based on the
day of the first service and the total
amount of all charges for
conference- and all other
applicable fees)
Until February 15, 2020 administration fee at USD 100 per person (no
cancelation charges, full refund less admin fee)
From February 16 to March 15, 2020: 80% (20% refund only)
From March 16 to April 15, 2020: 90% (10% refund only)
From April 16 to May 31, 2020: 100% (no refund at all)
No shows (May 31, 2020 onwards): 100% and no refund, plus additional
administration fee at USD 100 per person
Entry formalities to Morocco
There are a few things that must be done in preparing for a trip to Morocco. Most travelers who want to visit Morocco can do so without applying for a visa if their stay will not exceed three months. However, is it essential that all travelers arrive with a passport that is valid for at least six months from the time of entering Morocco.
Visa to Morocco: A visa is required for all nationalities, except for following countries (please note: below information is for guideline only and without guarantee and each traveler has therefore to double-check the entry formalities with the Moroccan Embassy or Consulate in his country of residence, as this is beyond GPLN's responsibility!):
Algeria, Andorra, Argentina, Australia, Austria, Bahrain, Belgium, Bulgaria, Brazil, Canada, Chile, Congo (Rep), Côte d'Ivoire, Guinea, Croatia, Cyprus, Czech Republic, Denmark, Estonia, Finland, France, Germany, Great Britain, Greece, Guinea (Conakry), Hong Kong, Hungary, Iceland, Indonesia, Italy, Ivory Coast, Japan, Kuwait, Latvia, Liechtenstein, Lithuania, Luxemburg, Korea (Rep), Kuwait, Libya, Liechtenstein, Mali, Malta, Mexico, Monaco, Netherlands, New Zealand, Niger, Norway, Oman, Peru, Philippines, Poland, Puerto Rico, Qatar, Romania, Russian Federation, Saudi Arabia, Senegal, Singapore, Slovakia, South Korea, Spain, Sweden, Switzerland, Tunisia, Turkey, UK, United Arab Emirates, USA and Venezuela for stays of up to three months.
If you are not a citizen of one of the countries listed above, you should apply for a visa well in advance to the Moroccan Embassy or Consulate nearest to you.
Important: Upon arrival at the airport you should receive a stamp in your passport. Make sure that you acquire this stamp as there have been reports where a stamp was not placed on a traveler's passport and consequently, it made it difficult to leave Morocco without proof of entry.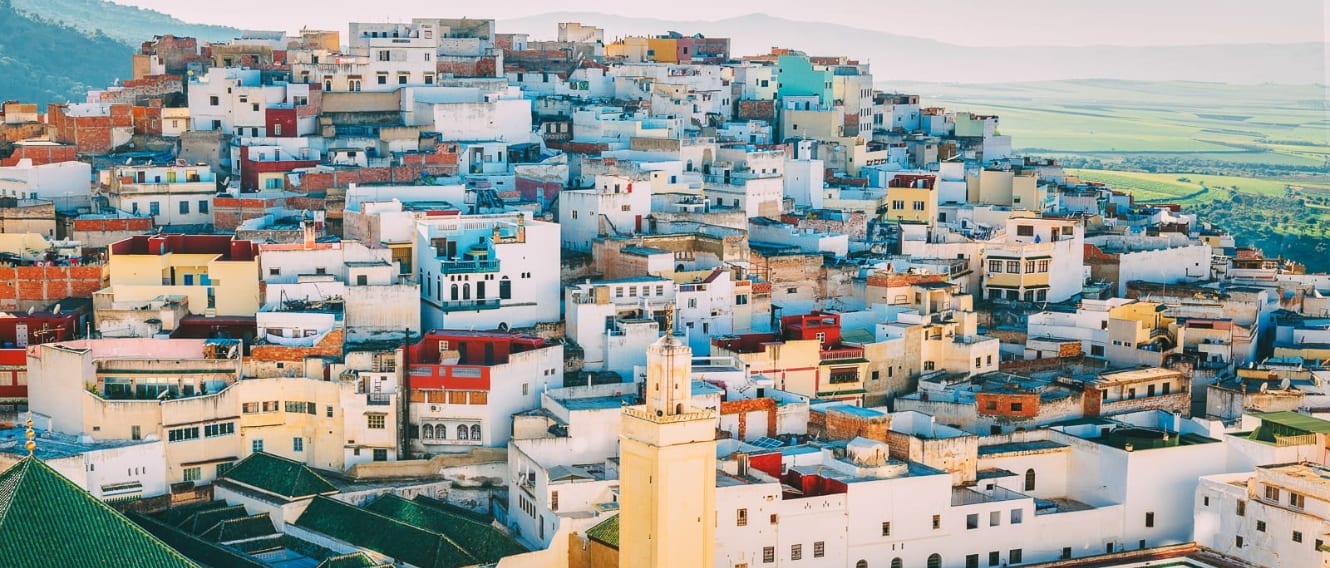 Introducing Morocco
Morocco is a reactively small country averaging 36 million people and has an incredibly rich and complex history. In just the past century, Morocco has been colonized by the French and had to share its land with the Spanish.
Despite Morocco's intense history of having foreigners scoop in and Arabize, later westernize their indigenous Berber ways, Moroccans remain some of the friendliest and most hospitable people in the world and Moroccan kindness and hospitality is one of a kind.
Morocco is typically referred to as an Arab nation, but this is far from the truth. While it is accurate to state that there are primarily Muslims living in Morocco, Morocco is best described as a nation of both Arabs and Berbers. The Berbers were Morocco's original inhabitants. The Arabs arrived at the end of the seventh century, after sweeping across North Africa and the Middle East in the name of their new revolutionary ideology, Islam. Eventually nearly all of the Berbers converted to the new religion and were immediately accepted as fellow Muslims by the Arabs. When Muslim armies invaded the Iberian Peninsula from Morocco, the bulk of the troops were Berbers, and the two ethnic groups assimilated.
Today, most Moroccans can claim both Arab and Berber ancestors, though a few are also claiming to be pure Arabs. But in the Rif and Atlas Mountains and in the Souss Valley, groups of pure Berbers remain, and retain their ancient languages (Tarfit, spoken by 1.5 million people in the Rif; Tamazight, spoken by over 3 million people in the Atlas; and Teshalhit, spoken by 3-4 million people in the Souss Valley region). Recently there has been a resurgence in Berber pride. TV programs are now broadcast in Berber languages, and they are taught in schools, but the country's majority language remains Arabic.
At the end of the 19th century, as Morocco declared bankruptcy, Spain and France tried to stay active in alleviating Morocco's economic strife. In the Treaty of Fes (1912), Morocco agreed to Spanish and French protection. The treaty lasted for forty years and played a role in why Morocco eventually became a French colony. Only in 1956 did Morocco win back its independence from France.
Language tells a lot about a country's history and people. When visiting Morocco, it will become clear how the Europeans affected Moroccan's way of life and institutions. Today French is recognized as the official language of businesses, government, and international relations in Morocco. In the northern part of the country, Spanish is also common. Contrastingly, seventy percent of the population speaks Arabic, the national language, and thirty percent communicate in one of the three hundred Berber dialects.
Morocco is a wonderful example of how people of all different backgrounds and ideologies can live in harmony. Besides the mingling of the Arabs, Berbers, and Jews, the South hosts a myriad of British, French, and American expatriates working for the government as teachers, technicians, and business managers.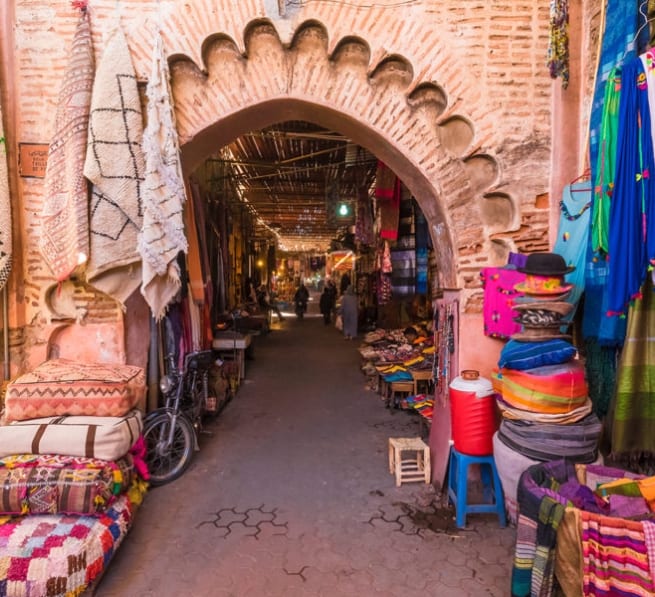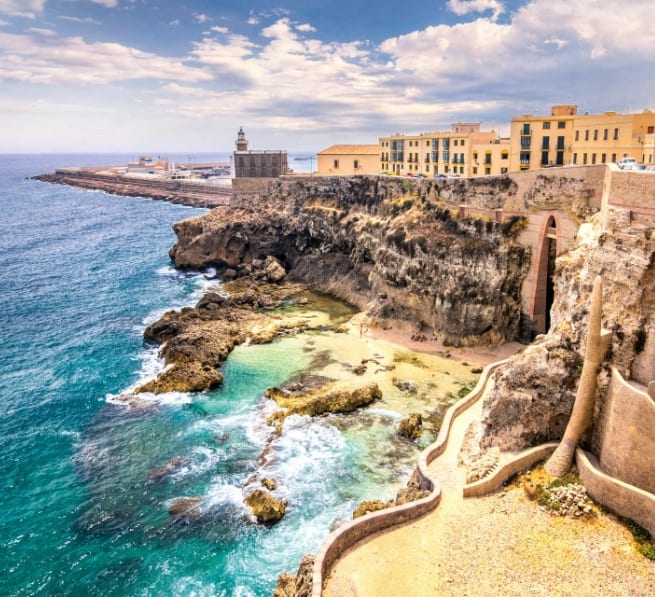 Casablanca
Casablanca or more affectionately known as "Casa" has a population of 3.7 million and is the largest city and port in Morocco. It's also the biggest city in the Maghreb and the sixth biggest city in the entire continent of Africa. Casablanca is considered the economic capital of Morocco because it is the heart of Moroccan business. It is also the primary naval base for the Royal Moroccan Navy. Casablanca is the headquarter and main industrial facility for leading Moroccan and international companies based in Morocco. Industrial statistics show Casablanca retains its historic position as the main industrial zone of the country.
The area which is today Casablanca was settled by Berbers by at least the 7th century. A small independent kingdom, in the area then named Afna, arose in the area around that time in response to Arab Muslim rule, and continued until it was conquered by the Almoravids in 1068.
Casablanca has undergone many influences, Roman, Phoenician, Arabs, and Berbers along with European and American. Originally modeled after Marseilles when the French landed Casa in 1907, Casa is the most European of Morocco's cities (with exception of Marrakech) and is known as a huge metropolis where modernity and tradition co-exist.
Casablanca today is modern, liberal, lively and colorful. The city began to expand as soon as the dawn of the twentieth century. Casablanca has become an attractive city where people from varied backgrounds inter mix surrounded by a wide range of architectural styles. Casablanca is home to some of Morocco's historic Art Deco, Art Nouveau, Mauresque- and Avant-garde architecture. Casablanca is a keen reflection of an urban culture that is thriving in Morocco.
Casablanca has one of the largest and most beautiful mosques on the planet, the Hassan II Mosque, a true symbol of the city. It has the largest minaret (210 m) in Africa and the fifth largest mosque in the world. It is one of the few mosques open to non-Muslims throughout the Arab world.
Casablanca has amazing structures such as the Morocco Mall, the biggest commercial center in Africa and one of the biggest internationally, possessing the third largest musical fountain of the world, and the Twin Center: Two 28-storey twin towers.
Vaccines
No vaccination is required, but vaccination against DTP and hepatitis A is recommended. Please contact your doctor or health service in your country for more information.
When to go
Morocco is well situated on the far northwestern corner of Africa and has an expansive shoreline that stretches from the Atlantic Ocean to the strait of Gibraltar. The best time to visit Morocco is spring and fall.
Morocco's weather and climate also enable travelers to enjoy site seeing year-round at various sites, monuments, gardens and mosques.
Seasons and weather in Morocco take on a whole new meaning as the country is divided into two climatic zones by the High Atlas Mountains.
To the north of the High Atlas, the western winds from the Atlantic contribute to the cooler temperatures of the north. South of the High Atlas, the Sahara Desert influences the weather in this region.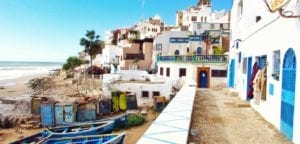 Water in Morocco
Drink only bottled water when in Morocco and avoid ice cubes made from tap water. Be sure to brush your teeth with bottled water, too.
Culture & Etiquette in Morocco
Moroccans in general are hospitable people. The Heritage of Moroccan people stemming from colonization and tourism has resulted in an open minded and easy-going population. The country's official religion and the majority of Moroccans are Muslims. The culture is made up of a combination of Berber and Arab, Moroccans who live peacefully together alongside a large expatriate population. The majority of Moroccan women wear a headscarf and very few wear a veil. It is recommended when traveling to Morocco to be on the conservative side and dress modestly. Wearing skimpy clothing, kissing and cuddling in public is not recommended and can be seen as a form of disrespect.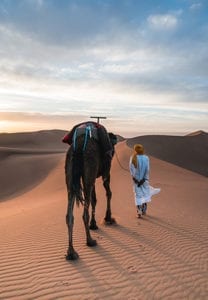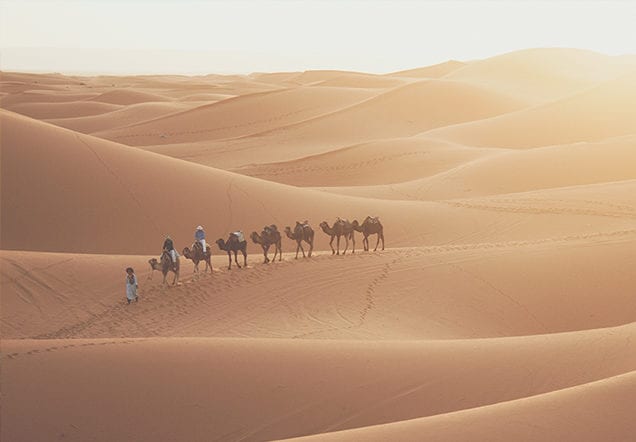 Dress in Morocco
Visitors to Morocco are often surprised about the range of ways that Moroccan women dress. Most dress modestly, in keeping with Islamic custom, many wearing the jellaba (a hooded, ankle length robe) and headscarf. In cities, many wear a Western dress with or without a headscarf.
You will see few burqas of the type associated with the Gulf region or Afghanistan. In order to avoid stares or unwanted attention, it is best for visitors also to dress modestly. Keep your swimwear for the beach and always cover at least your shoulders. Women will find their visit much more pleasant if they also avoid revealing necklines and cover up down to the knees.
Money
Moroccan Dirhams are necessary to travel in Morocco. US Dollars and Euros are widely accepted in major hotels, but only very occasionally by shopkeepers. Otherwise, it is recommended that you carry Moroccan Dirhams. The Bureau de Change can be found in most Moroccan banks, major hotels, airports, and ports. Most currencies are accepted, including US Dollars, Euros, and British Pounds, however others, including the Australian Dollar, are not accepted. ATM machines are the quickest and easiest way to obtain Moroccan Dirhams. ATM's accept most major debit and credit cards. Exchange your cash when you arrive at the airport bank exchange, or use local banks and currency exchanges in the cities and medinas. ATM machines are at the airport and in metropolitan areas and medinas. When traveling outside of the cities be prepared to have enough cash, as ATM machines are not always an option.
Tipping
Gratuity is a gift of money that is granted for service or a show of appreciate given without claim or demand. Tipping is one of the best ways you can demonstrate appreciation for the services provided to others. Gratuity is part of Moroccan culture and appreciated by those providing a service. It is generally recommended to provide gratuity at restaurants, to drivers, licensed historical guides and also women servicing at public restrooms. It is a considerate way to thank those providing a service to you as a traveler. Recommended gratuity: Restaurants: 10% of the Total Bill, Restrooms: 5 Dirham Coin (0.70 Cents)
1) Please fill in the form below. If you have additional questions or comments, please direct them to: events@gpln.net.
2) Please fill out the below format for your application. We reserve the right to come back with further questions.
3) If you experience any trouble submitting this form, please e-mail: events@gpln.net.
Fields/drop down menus marked with '
*

' are compulsory and have to be filled in / a selection has to be made!