The Most Technical Offshore Heavy Lift and Transport Training in the World!
Improve your technical know-how

Minimize your risk

Get your staff certified

Provide better quality
Who should join?
Project Cargo Forwarders, Break Bulk Charterers and Logistics Managers

Project Directors, Heavy Lift Specialists, Heavy Lift Engineers

Heavy Lift Equipment Operators and Supervisors

Shipping Managers and Project Supply Chain Professionals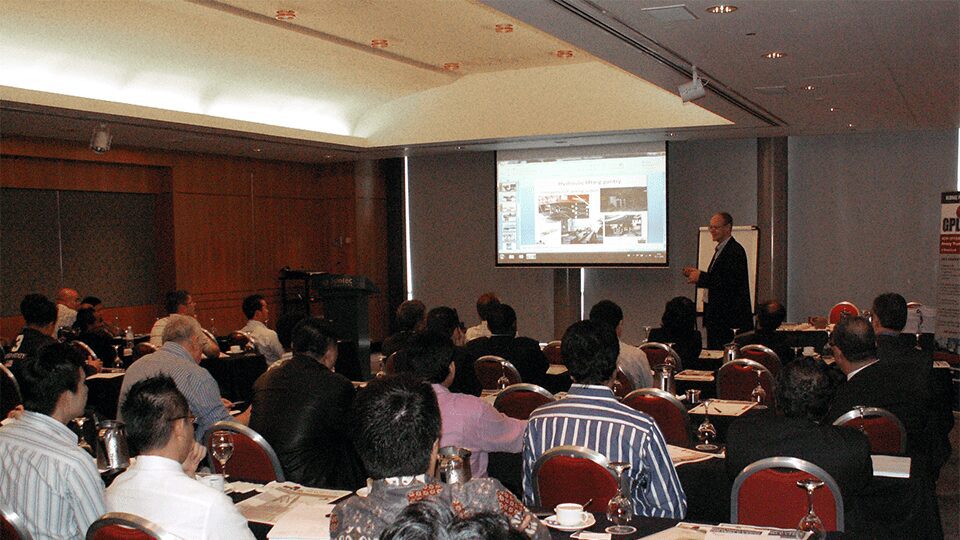 Why Attend The Maritime Heavy Lift and Transport Seminar?
The answer is quite simple. You are moving equipment worth millions of dollars for your customer. Yet do your people have the necessary know-how and background?

Increase your company's technical know-how!

Impress your customers. Increase the quality of your work by improving the technical ability of your workforce.

Attend the Heavy Lift Seminar and get your staff accredited.
Details
Venue: Hilton Hotel, Rotterdam, Netherlands

Workshop Date: 20th May 2022

Registration: 7:30 a.m.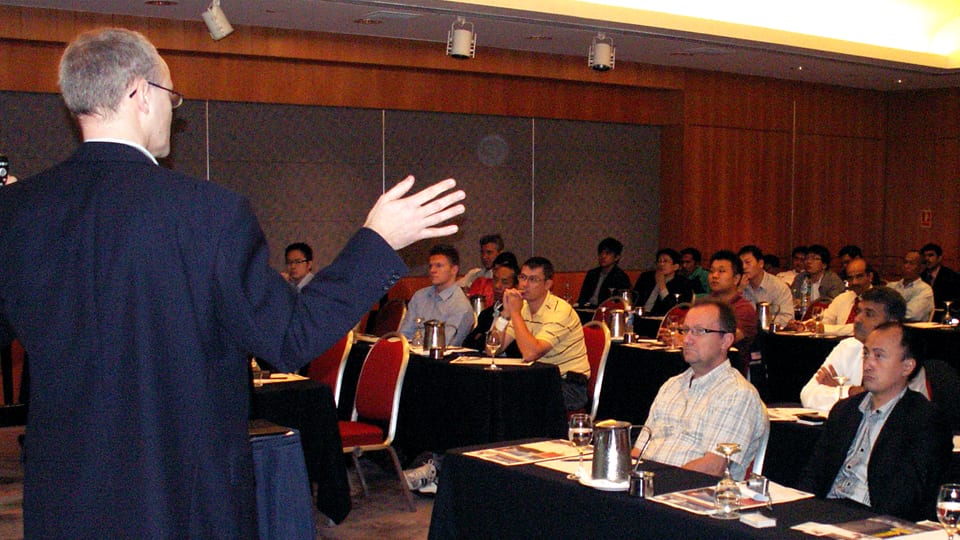 Cost
Course Fees

In USD

 (min. 15 persons)

Per Person
490.00
Registration
1) To register please fill in the form below. If you have additional questions or comments, please direct them to: events@gpln.net.
2) If you experience any trouble submitting this form, please e-mail: events@gpln.net.
Fields/drop down menus marked with '*' are compulsory and have to be filled in / a selection has to be made!
AGENDA
| | |
| --- | --- |
| Time (hrs.) | Details |
| 08.00 – 08.30 | General Knowledge |
| 08.30 – 10.00 | Shipping (Heavy Lift) |
| 10.00 – 10.15 | Coffee Break |
| 10.15 – 11.00 | Shipping (Heavy Lift) |
| 11.00 – 12.00 | Lashing & Securing Sea Freight |
| 12.00 – 12.45 | Lunch Break |
| | |
| --- | --- |
| Time (hrs.) | Details |
| 12.45 – 13.15 | Lashing & Securing Sea Freight |
| 13.15 – 14.15 | Roll On – Roll Off Operations |
| 14.15 – 14.30 | Coffee Break |
| 14.30 – 15.15 | Offshore Lifting |
| 15.15 – 16.00 | Test & Evaluation |
SEMINAR DETAILS
General Knowledge & Introduction

Newton's laws

Basic mathematics

General Knowledge & Introduction

Principle to standard triangles

Force / Friction / Centre of Gravity / Moment
Various types of ships RORO – LOLO
Rigging/Slinging
Weather influences (forces of wind, water influences)
Lifting equipment: Grommets, steel / nylon slings, shackles etc.
Sling plan and forces in lifting slings
Calculations of forces in slings with Symmetric and Asymmetric loads
Calculations of forces using 2, 3 and 4 slings
Use of spreader beams, lifting beams
Load spreading in vessels
Metacenter – GM – Stability
Crane capacity
Ballast
Forces during movement of cargo

Lashing equipment

Lashing and securing cargo sea freight

Calculations: lashing down and direct lashing

Lashing of normal and exceptional cargo

Lashing and stowing of cargo in containers and flat racks

Key rules for lashing & securing
Necessary information for Ro-Ro operations

Tide Tables and Tides and using tidal conditions

Roro activities free floating and aground (tidal/non tidal)

Roro ramps

Basic crane and equipment for roro operations

Load out / load in with SPMT – Strand jacks – Conventional platform trailers

Ballasting of a barge

Transport equipment for roro operations: SPMT, Conventional platform trailers

Stability of transport equipment. 3 and 4 point suspension
Materials and equipment
Cranes
Calculations
Hoisting of personnel
Safe use of materials
Inspection/certificates
Latest developments
Anchor handling
Rules and regulations
Safety
Test for all Participants
ABOUT THE INSTRUCTOR
Our Course Leader: Gert J. Vos
With more than 25 years of experience in heavy transport and project forwarding, GertVos will present you how to handle heavy equipment with cranes, on vehicles, in ships and on barges with all its specific technical details.
Gert Vos started his illustrious career as project manager in 1989 at Van Wezel Transport in the Netherlands. As of 1996 Vos became business unit manager of the transport and lifting department. After the inter-national renowned company Wagenborg took over the Van Wezel Group, Vos became manager of the project department and has since looked after many heavy transport projects on a global scale.
In 2008 he founded HTTC (Heavy Transport Training and Consultancy). He is now working as a consultant and gives in-house training to various multinational engineering and construction companies.
Mr. Vos has linked up with GPLN in 2011 and conducted in the meantime many technical courses around the world.